Import-Export Plugin can help you to Import and Export all post data (including custom post-types). There are various filters which can help you sorting out posts which you want to export. Let's dive into details about how to make this plugin work.
This Plugin has few major components :
Import Post-type
Export Post-type
Set File Chunk size for Import
Filter Posts for export
Import Taxonomies
FEATURE 1 – Importing Post-types can be as easy as a single click. Just upload the file with all the field you want to import and submit.

FEATURE 2 – All built-in as well as custom post-type data can be exported. Also, export can be filtered out using a date-range.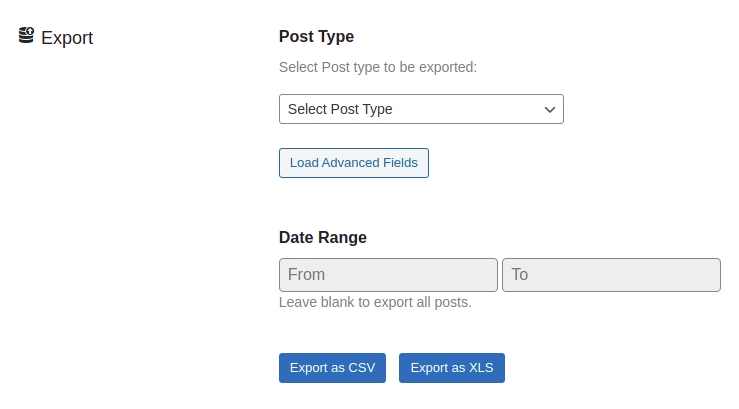 FEATURE 3 – File Chunk size can be set for import so that huge data can be easily processed. Smaller Chunk-sizes would ensure that import process do not fail mid-way.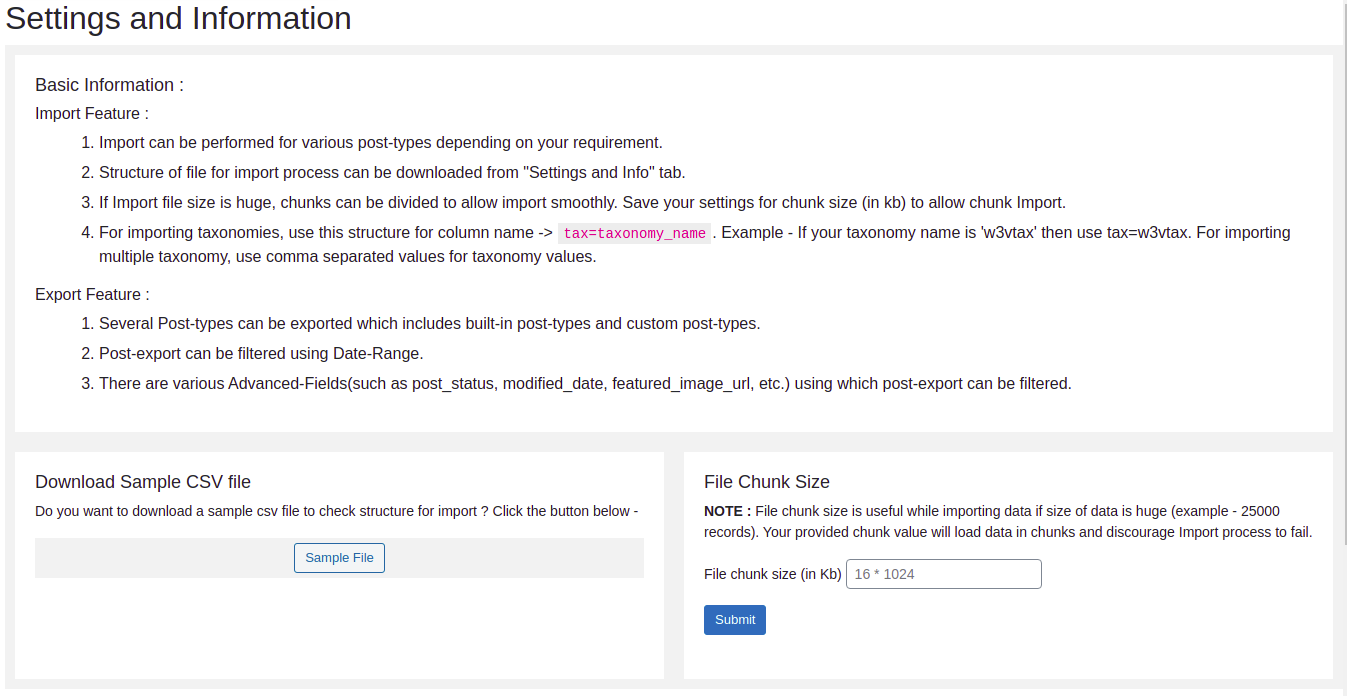 FEATURE 4 – There are various filters available for filtering export of posts. One can filter out posts using post_status, taxonomy and fields.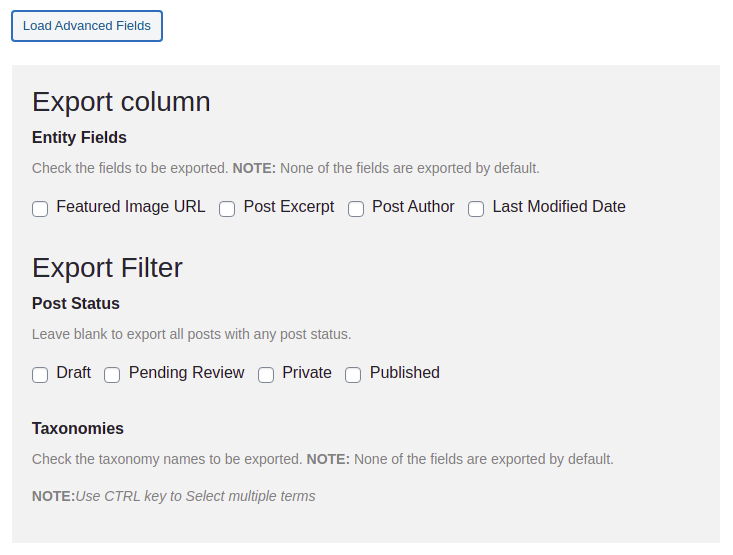 FEATURE 5 – Are you willing to import custom taxonomies along with a post-type? We have covered you ! Now, you can import taxonomies in post-types using few simple steps.